Feb 19, 2018
Nagano foods that should be part of any traveler's order
Nagano's mountainous terrain, abundant rivers and streams, fresh air, and a lack of appropriate places to grow rice, are all factors that have conspired in the development of Nagano's cuisine and popular dishes. From soba noodles to sticky dumplings stuffed with seasonal veggies, travelers in Nagano will find plenty of delicious, and curious, dishes to sink their teeth into.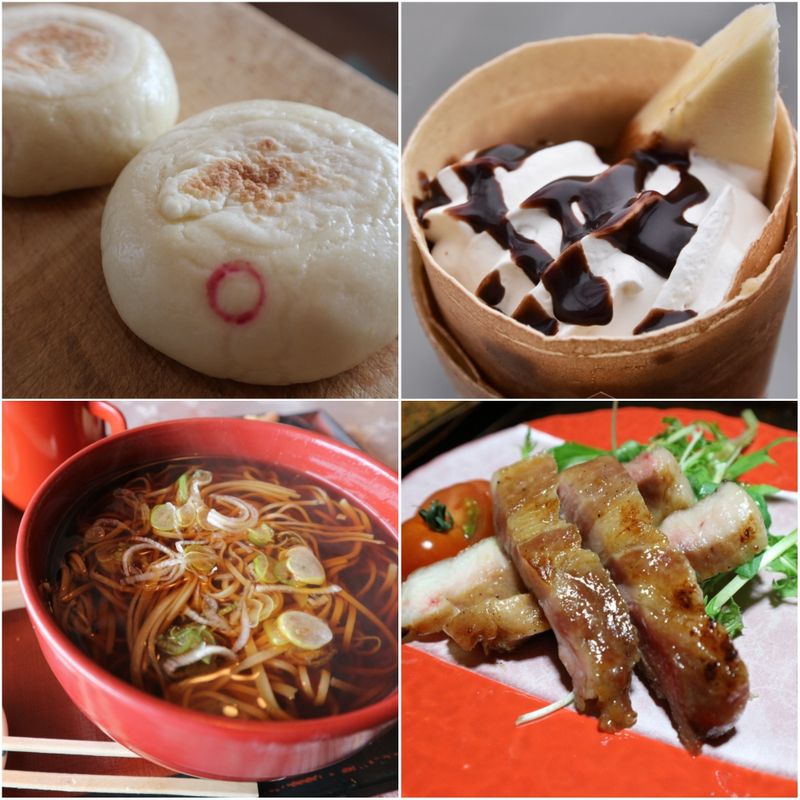 Soba noodles
Tell any Japanese person that you're going to Nagano and they'll implore you to eat, "soba," the thin buckwheat noodles that are common on many household dining tables across Japan on New Year's eve (as a symbol of longevity).
In fact, so famed is the region for its soba noodles that the two could almost be said to be synonymous (and often called "Shinshu soba," Shinshu being the old name for Nagano). In short, visiting Nagano without downing at least one serving should probably be considered remiss.
People in these parts get whimsical about the higher altitudes, fresh mountain air, and clean mountain water creating the best conditions for growing buckwheat and turning it into noodles. We'd challenge you to be able to taste the difference between Nagano soba and that from any other part of Japan that's not the point. This is all about, "When in Rome … .".
Soba noodles are served either cold with a dipping sauce or in a nice hot broth. Sides of tempura are a common sight on soba restaurant menus.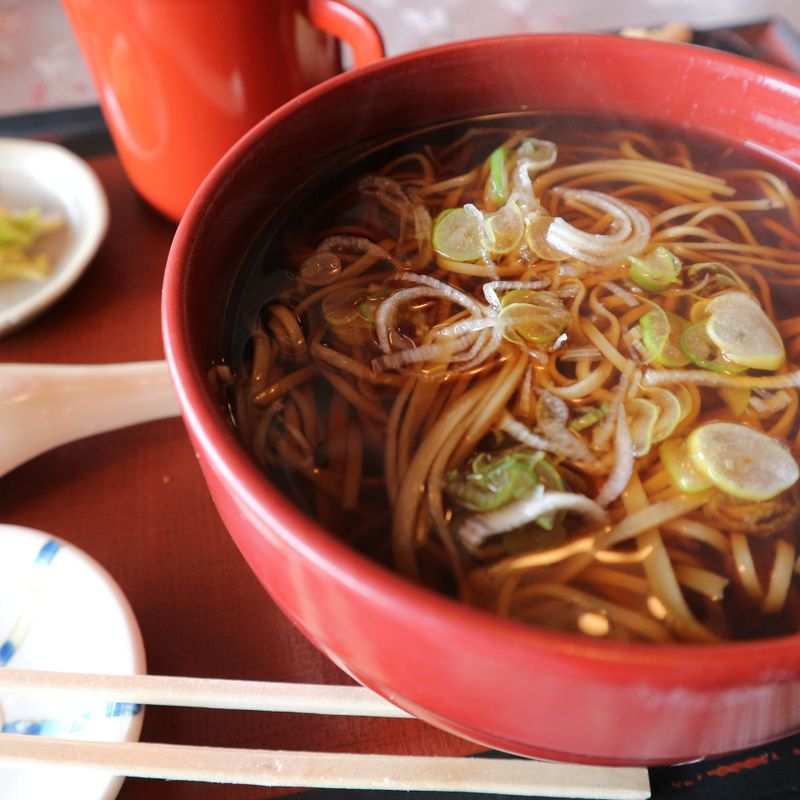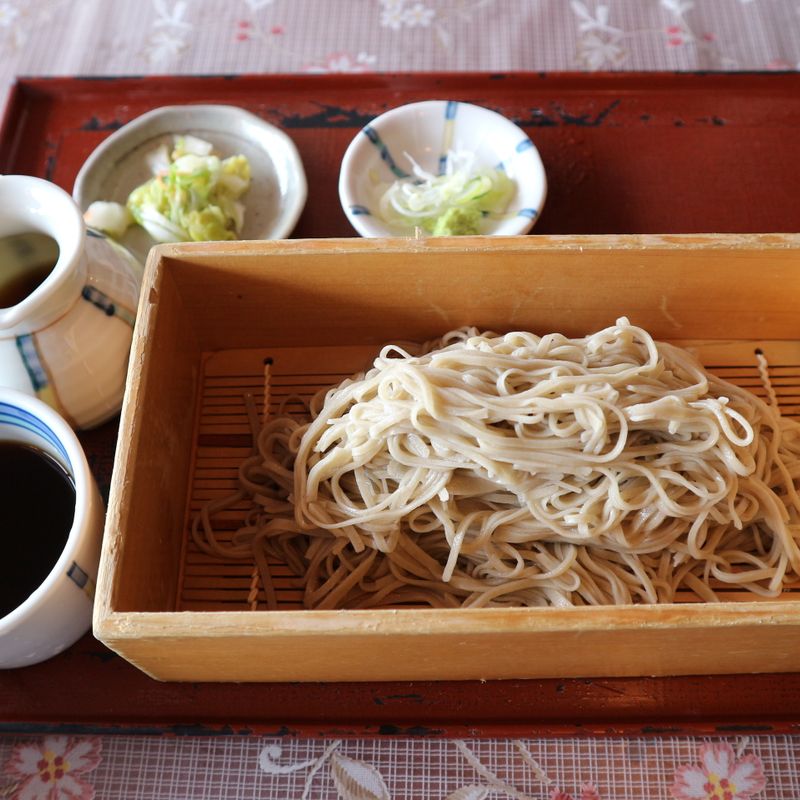 Soba is sometimes referred to as "travelers" food so in this sense it should make for the perfect complement to travels throughout the region. To really set the scene, aim for one of the many old soba restaurants that established themselves on Japan's old "highway" routes. An easy way to do this in Nagano is to pick from one of the many charming (if busy) soba restaurants found on Chuo Dori, the road that leads to Zenkoji temple. Combining a temple visit with a break in a soba restaurant could really amp up the traveling pilgrim experience.
Soba crêpe
Staying on the theme of soba, how about mixing "cute modern" with "humble tradition"? Japan has really gotten a taste for crêpes, the colors and soft cream complementing "Harajuku" style. In Nagano, around Zenkoji temple, you can have your crêpes made from the same buckwheat and wheat flour that goes into the soba noodles in these parts. Instead of hot broth and tempura though, this incarnation of "soba" can come with whipped cream and all manner of sweet, sticky sauces.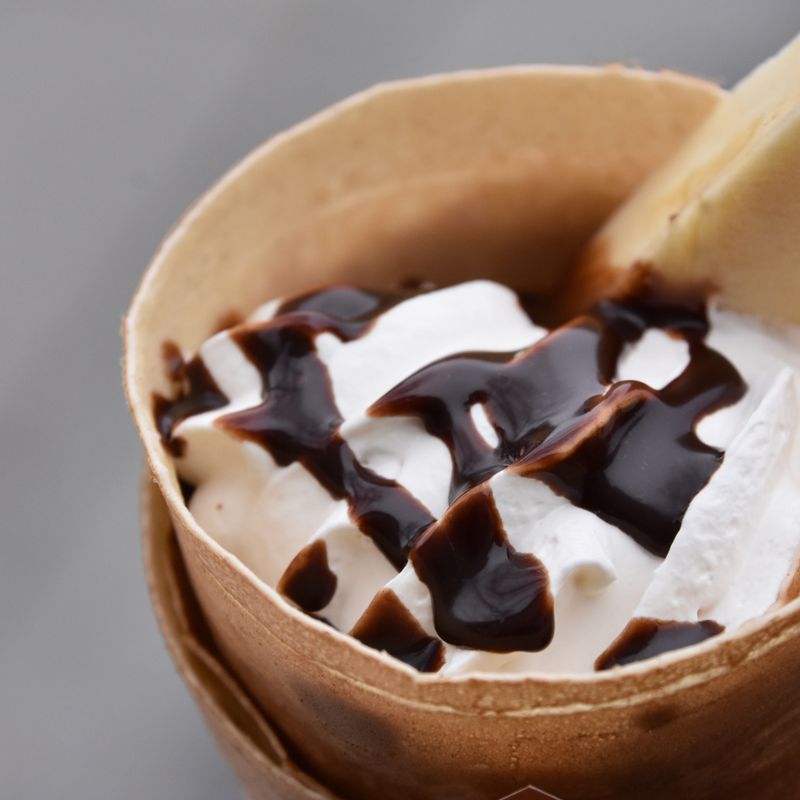 Soba ice cream
Be on the lookout also, for soba ice cream. This is pure novelty, of course, and given the oh so subtle taste of soba noodles, there's not much can go wrong. Mostly vanilla but with a curious aftertaste.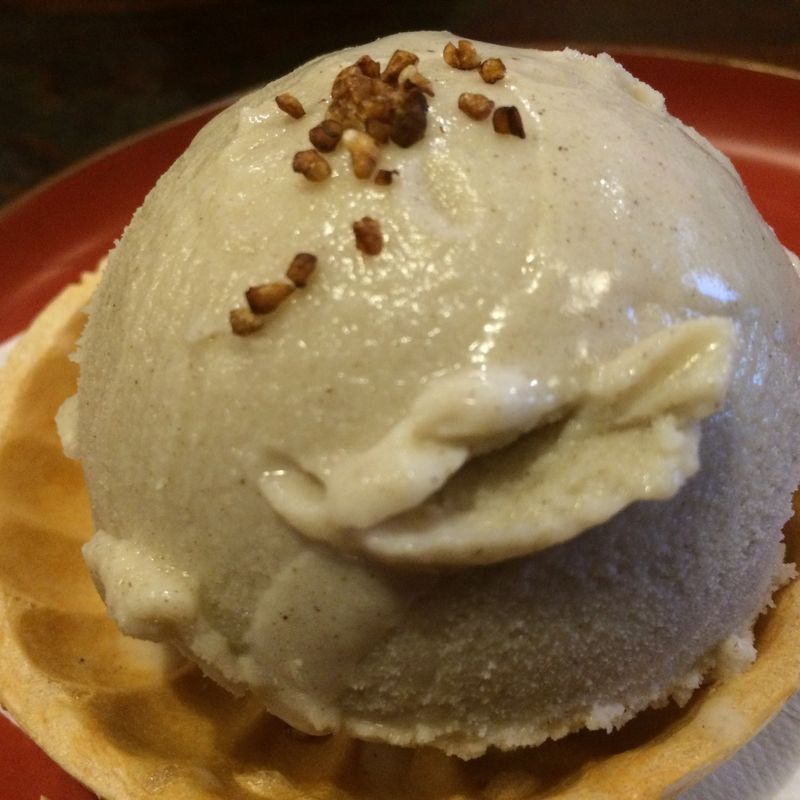 Miso
If soba takes top spot on the Nagano foods chart, miso runs it a close second. This is the largest producer of soybeans in Japan, soybeans being the primary ingredient of miso paste, that rich brown stuff that goes into the famed soup. So it is then that the locals know a thing or two about how to make it, and how to serve it. Well, one would have thought that to be the case, but when it comes to miso ice cream (the soft serve kind) perhaps here the application comes into question.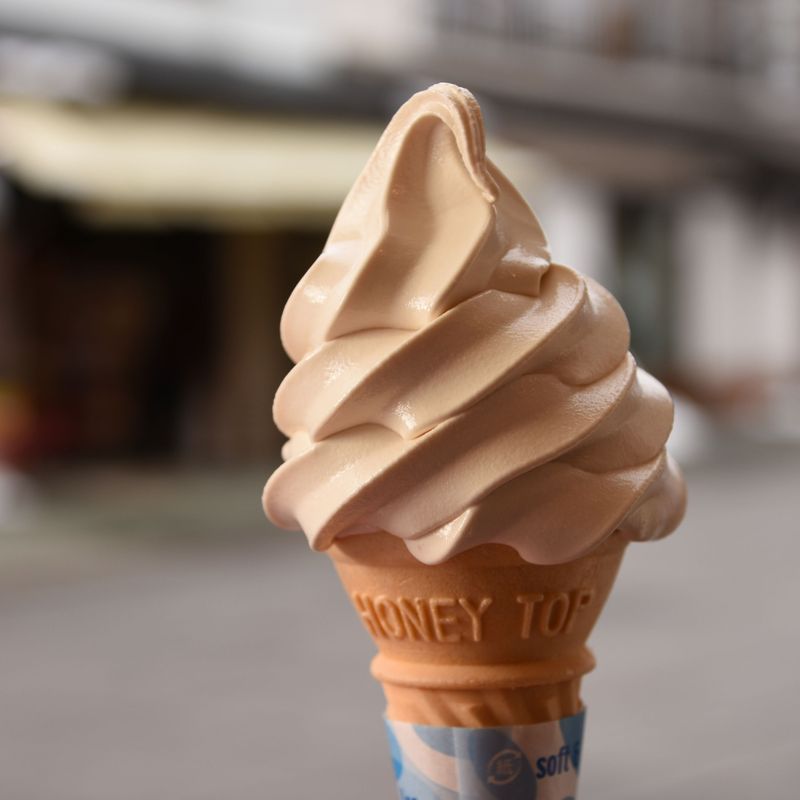 Miso isn't a subtle taste. Warping it into ice cream form then might be said by some to be a case of "square peg, round hole." The stuff we tried was very creamy, but the taste is surely one to be acquired. Still, when was the last time you ate miso ice cream?
Where miso might be better applied, delicious even (outside of the soup), is on meat. Pork, fried / grilled with miso is a common combination in Nagano, and well worth a try.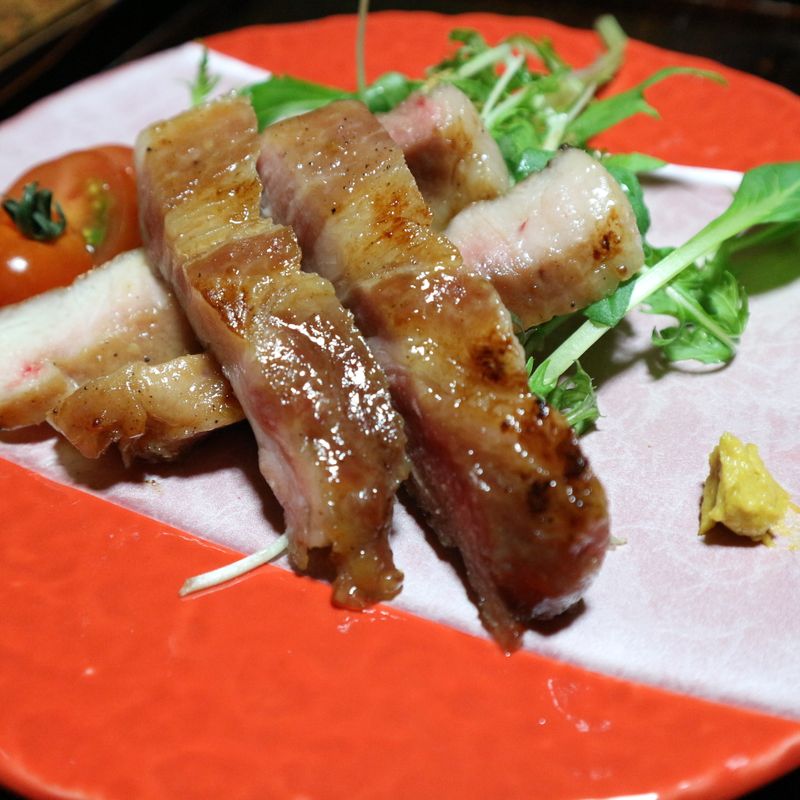 Apples
Nagano apples are celebrated nationwide as being among the most delicious in Japan. First time visitors might get a shock at the cost of apples on these shores (even many grizzled expats struggle to come to terms with it) but when they are chopped up and served as an ingredient for dessert, the price becomes less of a concern.
Apple can be applied to many kinds of dessert to delightful effect, but an apple pie or apple cheesecake from Nagano is sure to take the mind off how much the individual fruit costs.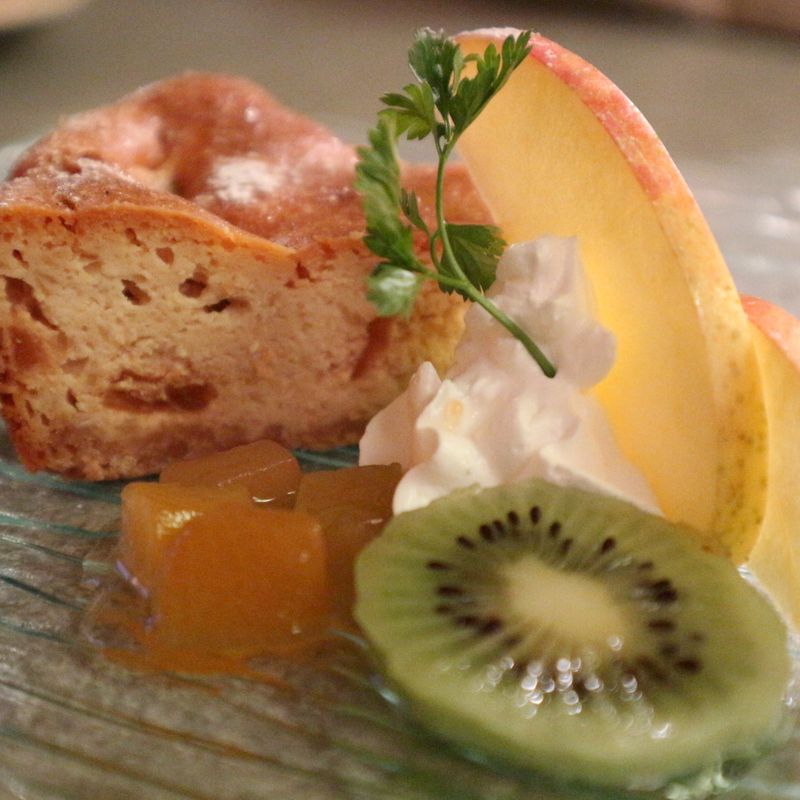 Oyaki
These steamed / baked dumplings typically come filled with seasonal veggies and pickles and are made from a dough the main ingredient of which is the same buckwheat that goes into making Nagano's famous soba noodles.
Oyaki have a diameter around that of a tennis ball and are a couple of centemeters thick. The dough is nice and chewy rather than being fluffy and spongey, as is the case with nikuman. It this kind of size oyaki are really just a snack, and tend to be eaten alone, between meals.
This being Nagano, you can also get your oyaki filled with apple ... as we did.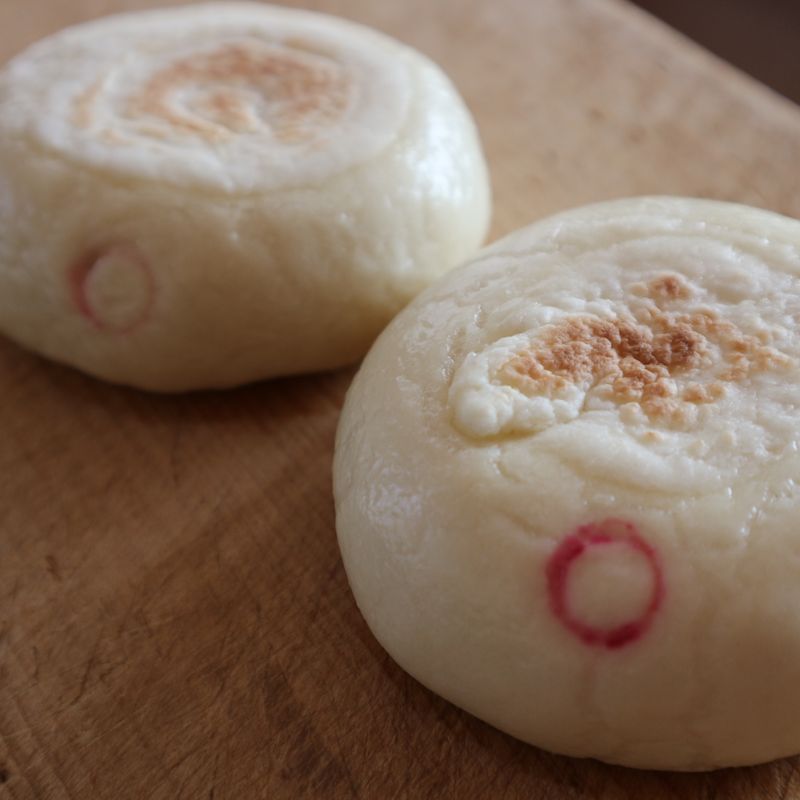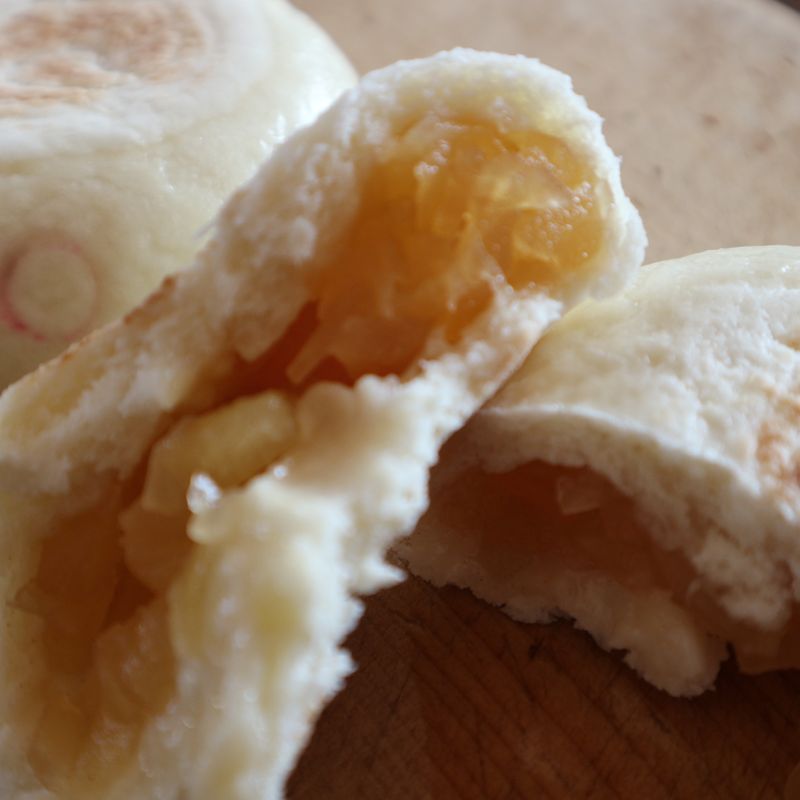 Expect to find plenty of stores selling oyaki as souvenirs (they can be purchased frozen) around train stations and tourist attraction throughout the Nagano region.
This post is supported by Lucky WiFi, one of City-Cost's Supporters helping City-Cost bloggers to enjoy life in Japan and engage in new experiences.
---