May 7, 2018
Getting from Tokyo to Chiba: A transport and cost guide
In this guide to getting from Tokyo to Chiba, we look at the transport options for travel from Tokyo to potential starting points for sightseeing and exploration in Chiba Prefecture, particularly around Chiba's stunning Boso Peninsula. In listing possible train routes we look at how much these journeys cost and how long they might take.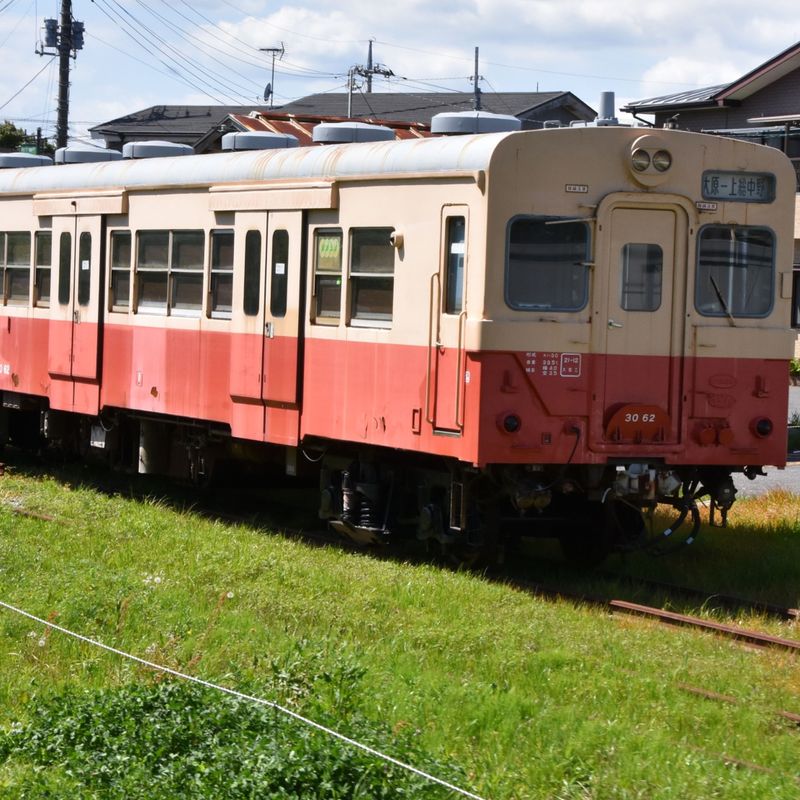 More than just a suburb housing Tokyo workers, Chiba Prefecture is a key entry point into Japan and a regioned filled with sights and attractions that wouldn't look out of place on any Japan-travel itinerary was everyone not in such a hurry to get to the capital.
In fact, travel between Tokyo and Chiba is a breeze as well as a joy -- the region is serviced by a network of trains from the high-speed jobs zipping to and from Tokyo to those that reflect the pace and older charms of rural life rural across swathes of the region.
Tokyo to Ohara by train
Train enthusiasts and fans of all-things-cute will love a ride on Chiba's Isumi Railway (いすみ鉄道 / Isumi Tetsudo) otherwise known as the "Moomin Train," the most popular departure point for which is coastal JR Ohara station, on Chiba's Boso Peninsula.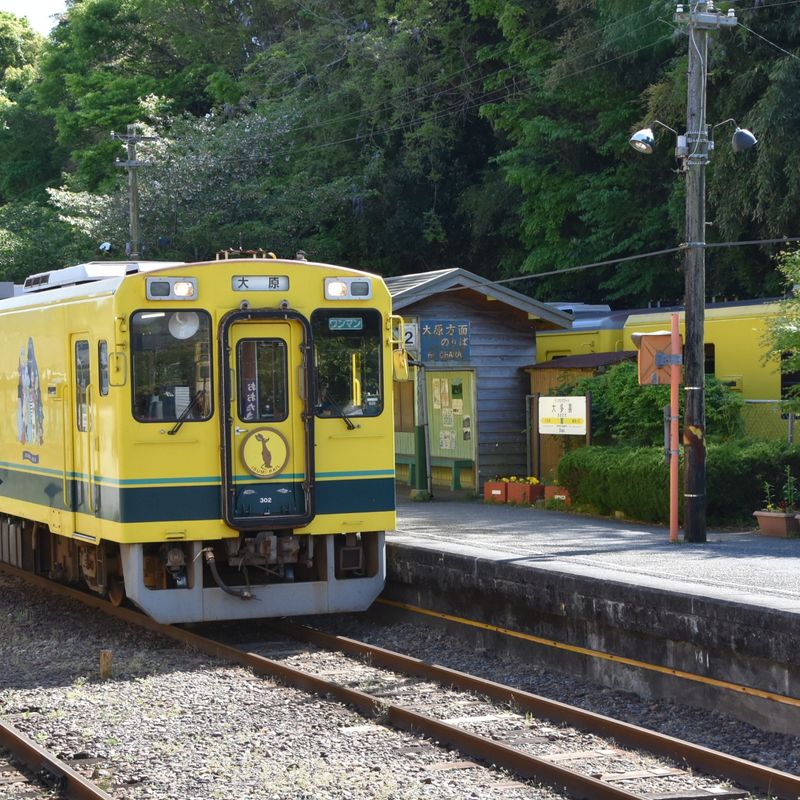 Just a few minutes walk from the beach, Ohara station is also an access point for beaches, surf breaks and coastal fishing.
JR Ohara station lies on the JR Sotobo Line, one of two lines that circumnavigate the Boso Peninsula (the other being the Uchibo Line). Sotobo Line trains depart Chiba and Soga stations close to Tokyo Bay.
*Note: With all the train routes that follow in this guide to travel from Tokyo to Chiba, note that some Sobu Line services from Tokyo will "become" Uchibo or Sotobo Line services at Chiba station, thus avoiding the need for travelers to change trains in some cases.
A possible route from Tokyo to Ohara might be thus:
TOKYO - (JR Keiyo Line Rapid) - SOGA - (JR Sotobo Line) - OHARA
Journey time: ~ 105 mins
Fare: 1,660 yen (one way)
Fastest way from Tokyo to Ohara, Chiba
The fastest way to get from Tokyo to Chiba's Boso Peninsula (and thus most expensive / comfortable) is on Limited Express Wakashio trains, made distinct by their blue, white, and yellow paint work. These are the only direct trains between Tokyo and Ohara and have carriages for unreserved and reserved seats. Wakashio services run on the JR Sotobo Line tracks. Ohara is the 7th stop from Tokyo.
How much do journeys on Wakashio trains cost? Consider the chart below …
| | | |
| --- | --- | --- |
| Unreserved | Reserved | Time |
| 2,590 | 3,110 | ~ 70 mins |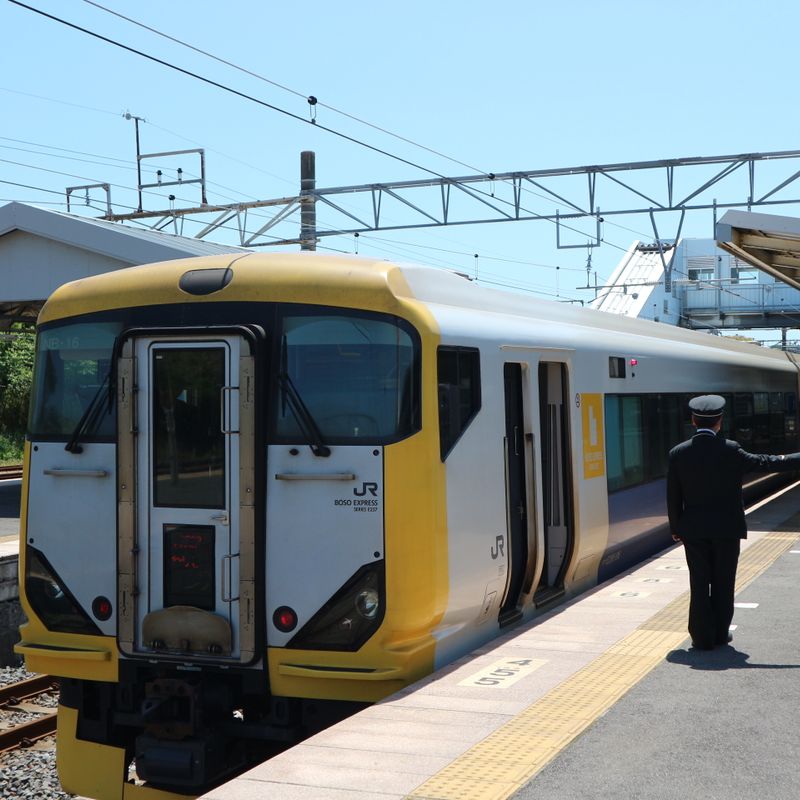 (Wakashio train arrives at Ohara station, Chiba from Tokyo)
Tokyo to Goi
Goi station sits close to Tokyo Bay and is really a part of the industrial shipping sprawl that marks much of the bay area on the Chiba side until around Kisarazu.
Goi might be of interest to Japan travelers at the starting point for journeys on the Kominato Railway -- an old train services boasting of similar rustic and rural charms as the Isumi Railway. In fact, both share a terminus at Kazusanakano station.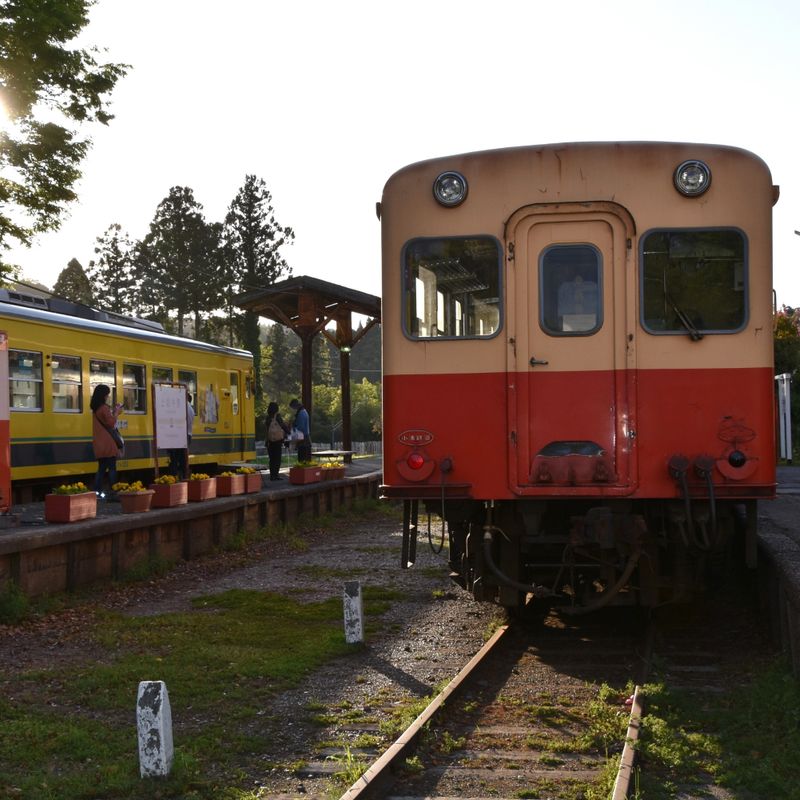 (Kominato and Isumi trains at Kazusanakano station, Chiba)
Plan carefully your arrival time at Goi station as departures for Kominato trains are few and far between (although the Goi station area will offer far more in the way of distractions than its Ohara counterpart).
From Tokyo take either JR Keiyo Line of JR Sobu Line trains to Chiba or Soga for transfers to the JR Uchibo Line. Some Sobu Line services will "become" Uchibo Line services thus avoiding any train changes on the part of travelers.
Journey times: ~ 60 mins
Fares: 970 yen (one way)
Rapid Uchibo Line trains have "Green Seat" carriages (reclining seats in pairs) which will take fares from Tokyo to Goi up to 1,740 yen.
Tokyo to Nokogiriyama (Mount Nokogiri)
Clearing the port and industrial lining to Tokyo Bay and heading out towards the open ocean brings travelers to the Uraga Channel and on the Chiba side of these waters the impressive scenery and sights of Nokogiriyama, or Mt. Nokogiri -- Saw-tooth Mountain.
Etched into the rocky sides of this dramatic, dizzying mountain are a myriad of coves offering shelter to thousands of Buddhist statues and imagery, some among the largest in Japan and many with their heads having been purposefully removed in a kind of aggressive purge.
It all amounts to a dramatic experience if one that can be quite haunting at times. It's also an exhausting one, although physical exertions are well rewarded with some stunning views across Tokyo Bay and the Boso Peninsula.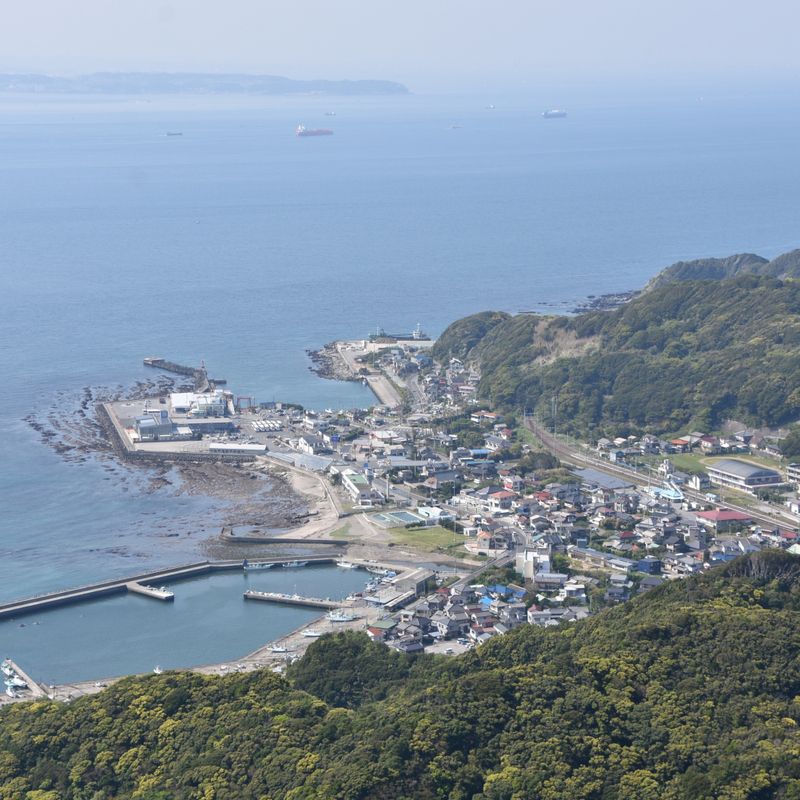 (View from the observatory on Nokogiriyama, Chiba)
Nokogiriyama can be scaled with the considerable assistance of the Nokogiriyama Ropeway, the nearest train station to which is Hama-Kanaya station.
It will take around 2 hours to get to Nokogiriyama Ropeway from Tokyo with changes required at either Chiba or Soga, and then one more at Kimitsu. A possible route might be thus:
TOKYO - (JR Keiyo Line Rapid) - SOGA - (JR Uchibo Line Rapid) - KIMITSU - (JR Uchibo Line local) HAMA-KANAYA
Fares: 1,940 yen (one way) (with "Green seat" on Uchibo Line - 2,710 yen)
Journey time: ~ 125 mins
While Limited Express Wakashio trains make the journey from Tokyo to Soga, time saved is only 10 mins while costs are at least an extra 1,000 yen. Not really worth it unless you have money to burn.
Tokyo to Tateyama
The Boso Peninsula comes to a rocky and rural conclusion in the Tateyama region of Chiba. Here travelers can seek out the Sunosaki Lighthouse and get a sense of a journey made complete while watching the sunset from this lofty perch that overlooks a rocky coastline. It's hard to believe that in Tateyama one can be this close to Tokyo, and the world's largest urban area, and yet be so scenically and atmospherically removed from it. It's enough to make the eyes moist.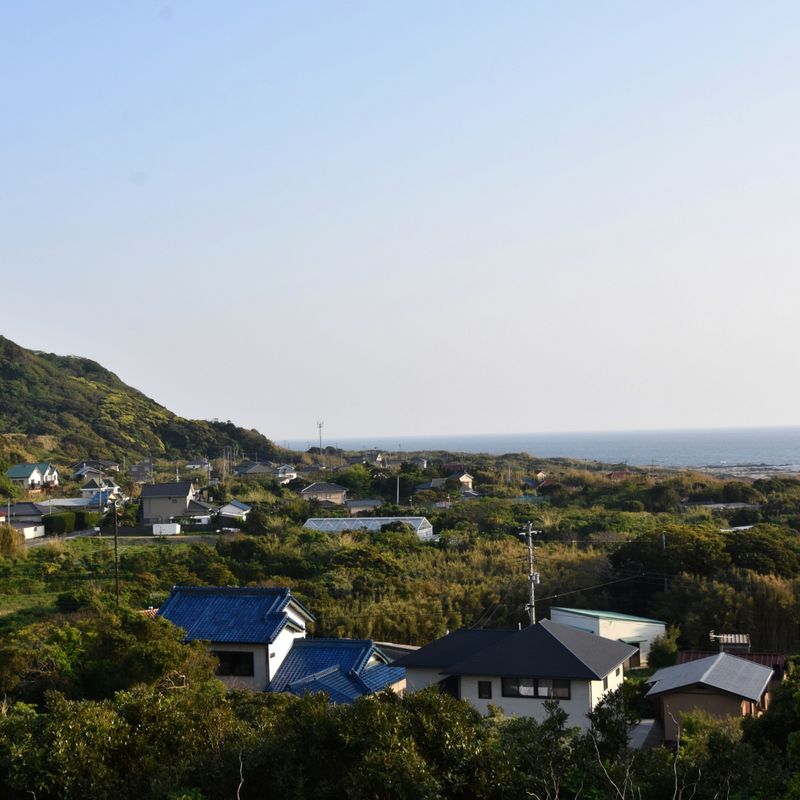 (Boso Peninsula view from Sunosaki Lighthouse, Tateyama, Chiba)
Actually, it'll take a car to get all the way to Sunosaki Lighthouse which is some 10 km along the coast from Tateyama station, just about the southernmost train station in these parts. That said, Tateyama could be the starting / ending point for rent-a-car drives around this beautiful part of the Boso.
There's no getting away from the fact that it'll take some time to travel from Tokyo to Tateyama by train, requiring changes at either Chiba or Soga, and then again at Kimitsu. A journey might look thus:
TOKYO - (JR Keiyo Line Rapid) - SOGA - (JR Uchibo Line Rapid) - KIMITSU - (JR Uchibo Line) - TATEYAMA
Journey time: ~ 150 mins
Fare: 2,270 yen (one way) (with "Green seat" on Uchibo Line - 3,040 yen)
Tokyo to Kisarazu
Those restricted to public transport can still make their way to one of the more curious attractions that might be considered part of Chiba -- the Umihotaru parking area (海ほたる).
Located roughly midway along the Tokyo Wan Aqua Line Expressway (highway), the crosses Tokyo Bay, the Umihotaru parking area is the point at which the expressway begins the underwater section of its journey.
More than just a parking area though, Umihotaru has shops, souvenirs, restaurants, cafes and other forms of entertainment. Oh, and it sits in the middle of Tokyo Bay and thus has some fair sweeping views.
From Chiba, buses run between Kisarazu (train) station (Bay 7) and Umihotaru 1F parking area.
Buses are run by Kominato Bus (小湊鐵道バス) with journeys taking around 30 mins and costing 770 yen one way.
Getting from Tokyo station to Kisarazu station will mean a change of trains at either Chiba or Soga.
Journey time: ~ 80 mins
Fares: 1,320 yen (one way)
This post is supported by Lucky WiFi, one of City-Cost's Supporters helping City-Cost bloggers to enjoy life in Japan and engage in new experiences.
---