Oct 27, 2018
Kotatsu advice
For this year's winter I want to be as prepared as possible...we've already got heated rugs in some rooms but I'd like to get a kotatsu for another room we have. Any recommendations for brands, or things I should consider when shopping for one? Also, are there any without an exposed heating element? I've got little ones in the house so the safer the better!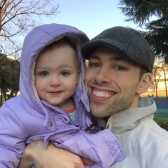 Hitting the books once again as a Ph.D. student in Niigata Prefecture. Although I've lived in Japan many years, life as a student in this country is a first.

Blessed Dad. Lucky Husband. Happy Gaijin (most of the time).
7 Answers
---
I've had two kotatsu tables in the last ten years. One was gifted to me, a Yamazen low square kotatsu table. It was pretty durable, and old when I got it, and another friend is now using it. The top is not dinged up at all, and if it does suffer wear, you can flip it over to the other finished side. It's a cheap plastic option if you have another table you usually use. The second one I got from Nitori. The top is worn on the edges, but it looks nice year round. It's my only table. - living and dining. The element has flocking and it won't burn you. I use a cheap all purpose fleece blanket as kotatsubuton. A kotatsubuton can be yet another bulky thing you have to store, but the fleece packs up thin. If you have space, go for full kit. An aluminum pad under the carpet makes a big difference in keeping the heat, too, and they're cheap. I kept mine under the carpet year round rather than store it.

0

I went the cheap, I'm not going to be in Japan forever route and got one at Nitori. The quality and build of it is really good for the price. I wouldn't recommend getting a no-name brand one off of Amazon to save a few bucks. They suck up a lot of power and having it blow due to faulty electronics would be a huge fire hazard.

0

I bought the cheapest I could find at donki for about 5000yen. It has lasted me 5 years and still going. I use it as a table everyday as well so the legs are pretty good too. The heating element is guarded enough that I have never burnt myself. (then bought the futon from amazon for about 6000yen)

0

we bought ours resale, but it is an old Cainz home model. I had the same worries as you about the exposed heating element, but ours has a grill over it that is coated in fuzzy heat resistant material so the grill never gets so hot you can't touch it. I would definitely recommend going for a rectangular kotatsu for your family. I know many Japanese families the same size who stick to the small square ones but honestly that little extra leg room makes it worth it.

0

Ours is a Kashiba Jet? Never even heard of that brand before, but no problems at all after a few years. It was 3000 yen I think for the standard small square size. (Got it at a chain discount store called SuperKid.) I'd check prices around the stores near you. No need to go with a brand name unless you want one of those fancy western height kotatsu or something. They sell them pretty much everywhere in season. As mentioned before they are made to be safe and burns won't be an issue. The only problem with kotatsu is... getting out of them. It's hard to pull yourself away from their magic, so a lot of people don't own one on purpose.

0

I have gotten both my kotatsu and blanket online. I went for the cheapest and I like it to be a rectangle so we can also eat on it. Under my table the there a hook you can hook the cord so it isn't getting caught on feet. Of course the cord sticks out to plug in but there isn't much that can be done about that. I have two little ones and even though my oldest climbs under the table it has never burnt him. Make sure that you measure the table before buying the blanket. I didn't do that and bought a too small of one last year. Also if it gets dirty it is very easy to wash at a laundry mat.

0

I suggest getting one from Nitori. Cheap price and good quality. I've never had an item from them that broke so I suppose kotatsu tables from there are good.

0